Whether you are organizing a music festival or preparing a construction site, renting temporary fencing can help get the job done. By setting up these quick and easy barricades, you can better manage the space, helping streamline your operations from beginning to end. Here's a look at just how you will benefit from this fencing solution.
Temporary Fence Will Help Meet Code Requirements
When you commit to using temporary fencing, you can meet code requirements and avoid costly fines. Everything from sports events to construction projects require fencing designed to improve safety and security. Depending on local requirements, your fence provider will help you secure the right type and size of barriers for your needs.  
Stay Within Budget: Compared to other fencing options, temporary barriers are the most cost effective way to block off large areas. By choosing to rent rather than buy, you can keep the project well within budget without compromising on any areas.
Call 888-296-3044 or 401-648-4449
Enjoy Quick Temporary Fence Delivery Plus Installation
Upon placing your order, your fence provider will quickly deliver the barriers to your event or worksite. The fencing is quick and easy to set up on your own if you desire. You can select the full service option, however, to have the fence set up by the delivery team.
Leave No Damage
Unlike permanent fencing options, temporary panels never leave any damage behind. They can be installed and removed without any digging due to their integrated supports. Upon removing the panels, zero sign of their existence will remain, keeping your site in great condition.
Above all, temporary fencing panels improve site security and safety in an instant. Upon setting them up, you can block off certain areas from unauthorized individuals and keep crowds under control. You can even use them to organize parking lots, keeping the vehicles moving through designated areas without incident.
To get the panels you need for your event or worksite, simply reach out to the team at Mobile Fencing, Inc. with a call to 888-296-3044. A representative will help you find the perfect panels and schedule their delivery and/or setup at your convenience.
Block & Panel Fence Rental
Secure a permitter with our efficient block and panel temporary fence
Crowd Control Barricade Rental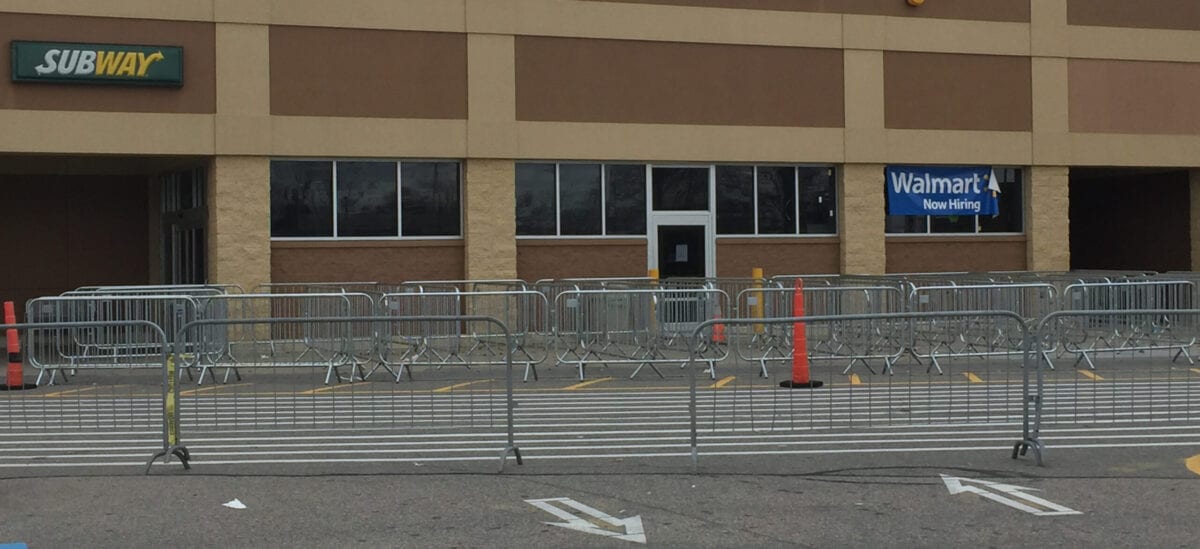 Use Our Pedestrian Barriers to control the flow of pedestrian traffic at special events, retail locations, and stadiums.
Secure a permitter with our chain link
temporary fence