Construction Sites, Festivals, & Events
Enhancing Safety. Offering Peace of Mind. Limiting liability.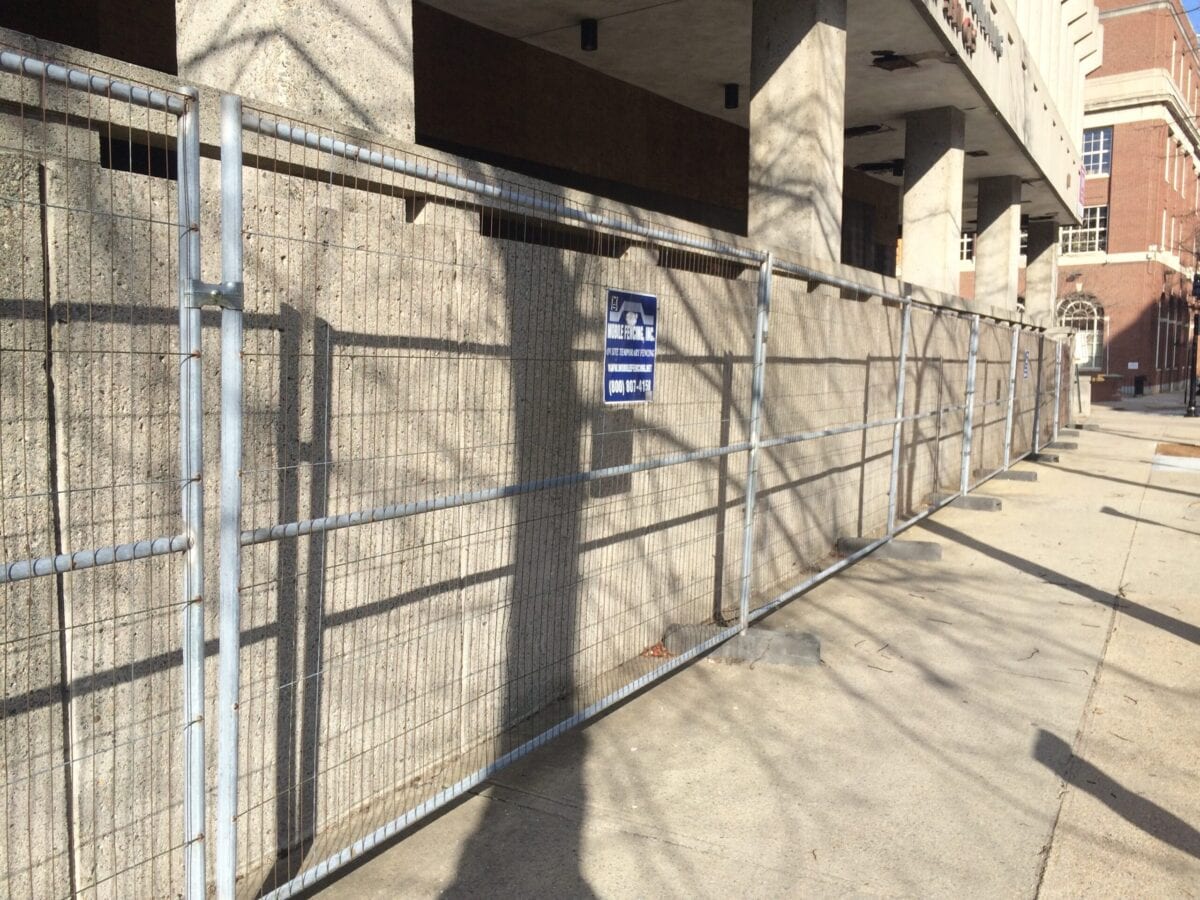 Why Temporary Fence?
Whether you're looking for a temporary fence rental to secure access to a site, for an event or for some other purpose, the aforementioned benefits are universal ones – and at Mobile Fencing, we can help you achieve them with our range of fence rental offerings. From general contractors to event planners, Mobile Fencing will work with any party to ensure that their site is properly secured so risk is properly managed and everyone in and around the area is able to stay safe for however long it takes.
Read on for a closer look at the temporary fence rental offerings Mobile Fencing can assist with and the benefits of doing so. With more than 250 miles of fencing on hand, Mobile Fencing is equipped to provide a solution for sites of any size and scope.
Benefits of Temporary Fence
Aside from decreasing liability, managing risk and ensuring a site is safe and secure, there are other benefits of temporary fence rental. For instance, it's an affordable solution to ensuring a safe site or when it comes to running a safe event.
Installation and removal are both quick, so it will only be up for as long as you need it. And if for some reason, plans change and you need the fencing relocated, it's easily done. Additionally, properties won't sustain any sort of damage when temporary fencing is installed. There's also no digging or pavement damage involved.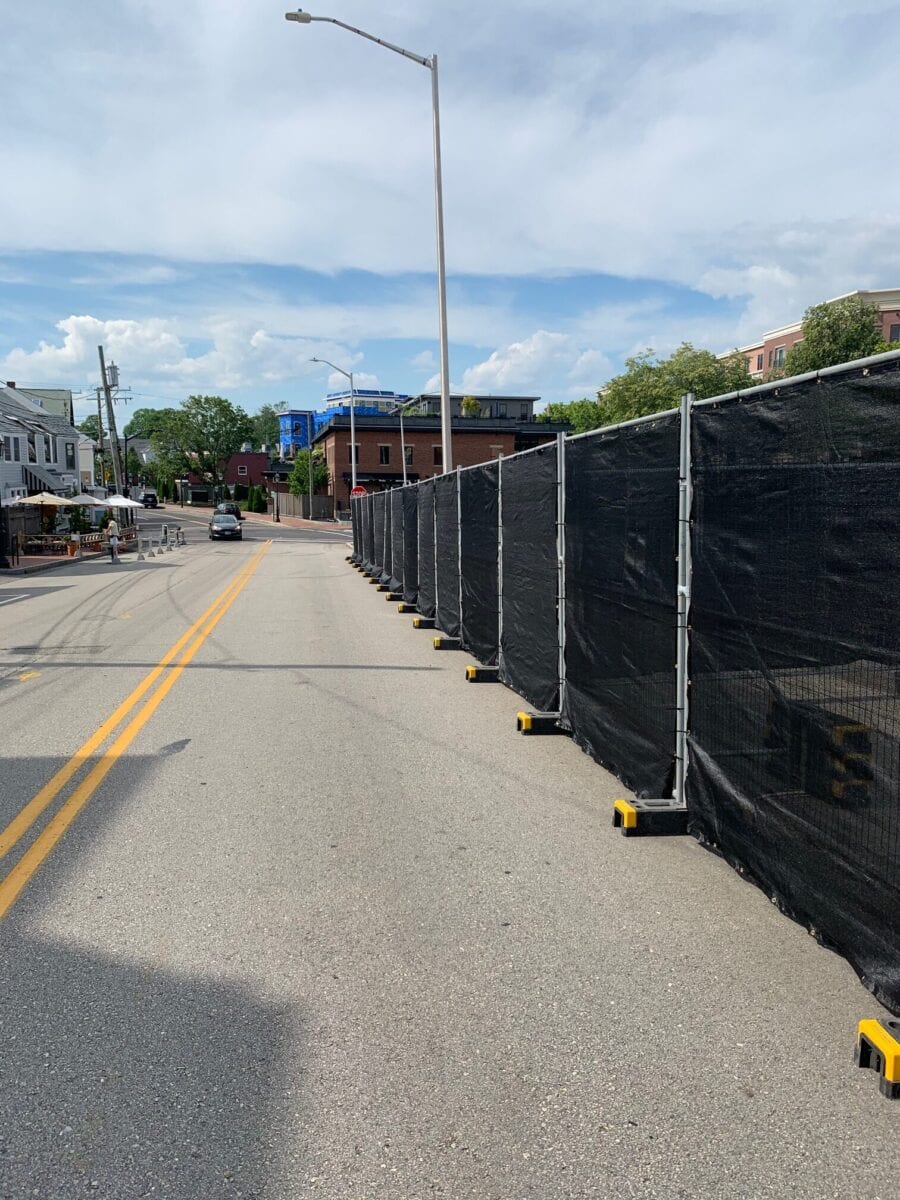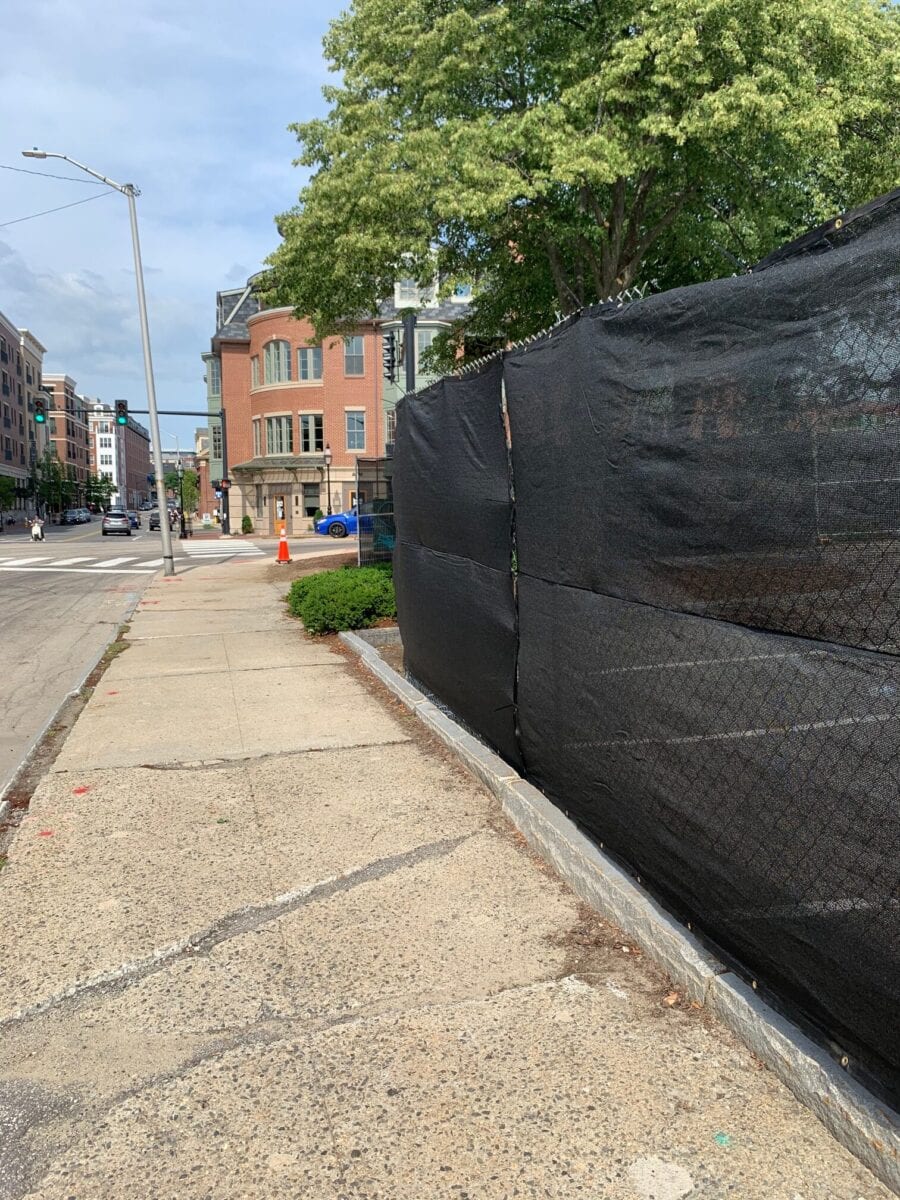 Temporary Fence Offerings
Pedestrian Fence and Barricade Rental
Pedestrian fencing and barricades are ideal for directing people away from hazards or potential hazards. They're designed to help restrict access to certain roadways or pathways, helping direct people to safer avenues. Pedestrian fencing and barricades also happen to be one of the more versatile types of fence rentals, as they can be adequately applied to all sorts of sites and events. For instance, they can be used to help with attendee flow and access at a festival or concert, they can help define spectator areas at a race or marathon and they also have a place on construction sites, notably as it pertains to keeping pedestrians out or workers away from certain high-risk areas or equipment. They're particularly useful in road and infrastructure construction in ensuring motorists know of any potential hazard and change in the traffic patterns.
Block and Panel Fence Rental
Block and panel fencing consists of chain link or other types of fencing that's anchored by stabilizing blocks. Compared to pedestrian fencing and barricades, this type of fencing is typically taller. It's ideal for construction sites, festivals and events. Block and panel fencing can also be placed with covers over the chain link portion of the fence for enhanced privacy or to designate VIP areas.
Chain Link Fence Rental
Often the first choice for a rental fence in the construction field, these fences are affordable and help limit on-site liability. It's also easy to hang safety signage from the chain links as a warning to incoming workers or to the public of any nearby hazards.
Why Choose Mobile Fencing
We are a highly agile small business located in Providence, RI. We serve the Rhode Island area, as well as areas throughout New Hampshire, Massachusetts, Connecticut and Maine. Our goal is to ensure every client is happy during the project with the kind of temporary barrier needed for any event or construction project. We have over 250 miles of fencing for various project types.
We are able to adapt to the needs of our clients. We've had requests for fences that are higher and installed in-ground. You need a company that isn't stuck to a stringent way of doing business. We have standard pricing packages, but we also work with our clients if they have unusual requests or project needs.
Contact Mobile Fencing Rentals
For more information on how Mobile Fencing can help with your temporary fencing needs, contact us today.
From pedestrian fencing and barricade rental to block and panel to the more conventional chain link fence, we're your source for fencing projects of any size and scope.
Mobile Fencing Rental
If you are looking for fencing rental solutions in Rhode Island, New Hampshire, Maine, Connecticut or Massachusetts, we can help. Our company is a small and agile business that is ready to help you with solutions for temporary fencing. The team that installs your fence cares about their work and providing top-notch experiences for our clients
You need partners you can trust who will be able to meet your needs and align with your schedule. We take customer service seriously. Our locations in Providence, Rhode Island and Hooksett, New Hampshire are ready to field your questions and dispatch crews as needed.
Protect your property and visitors

Reduce injury risk and liability

Quick installations & removal
No digging or pavement damage

Easy to relocate & stackable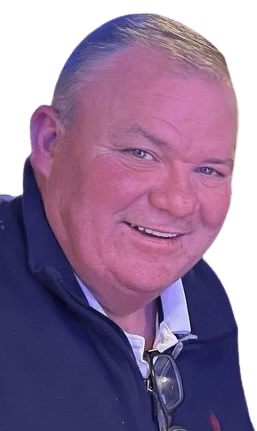 We guarantee a professional and personable service experience each and every time you choose Mobile Fencing. We're the "Little Guy" that treats you better than everyone else.  Let's talk about securing your site today.  Contact me, Bill Hogan, directly.

-Bill Hogan and the Hogan Family