About Mobile Fencing Inc.
The Mobile Fencing Approach
Based out of Providence, Rhode Island, Mobile Fencing, Inc. is a family owned and operated temporary fence rental company that specializes in the types of innovative solutions that customers can depend on for projects both large and small. Thanks to its location in New Hampshire, coupled with the capabilities of the home office, Mobile Fencing has offered its unique blend of services to customers in not only those two states, but in Connecticut and Massachusetts as well.
Alongside his father, Bill Hogan founded a company called Mobile Storage, Inc. in 1988.  Over the years, Bill has always looked for new and exciting opportunities for expansion – and temporary fencing quickly revealed itself to be a natural fit. He and his brother Ryan Hogan formed Mobile Fencing, Inc. in 2001.
Their motivation for doing so was, in large part, fueled by some fairly egregious errors in judgment he'd seen by the public. He'd regularly observed people walking through construction sites with not only heavy equipment and trucks, but with forklifts and other assets in full operation – putting both those pedestrians and site operators in jeopardy.
But regardless of how far the company has come over the years or how much it has grown, Bill Hogan knows that the backbone of Mobile Fencing, Inc. is and will always be its employees.
Each and every one of them genuinely cares about what they do and the quality of their work, going out of their way to establish a solid rapport with clients of all types. All employees truly understand the fencing industry and will always steer people in the right direction, doing away with the "one size fits all" approach to temporary fencing and embracing a custom approach that is built with the needs of each individual customer in mind.
This in turn brings with it the most important advantage of all: allowing Mobile Fencing, Inc. to act less as a simple "services provider" to its customers and more as a true partner in every sense of the term.
Why Mobile Fencing?
All told, the team at Mobile Fencing, Inc. have over 250 miles of fence at their disposal – positioning them to be more than capable to provide fencing for projects of literally any size. Over the years, they've developed a great deal of experience in different types of projects and events
The company's retail crowd control barricades, for example, can be a great opportunity to create perfect lines to keep a customer's next cue in check. Event perimeter fencing can allow customers to secure not only a venue's backstage area, but also camping grounds and vendor areas as well. Options aimed at construction sites allow operators to properly secure their site materials and their equipment, thus reducing insurance costs and liability as well.
But regardless of the nature or even the scope of your project, Mobile Fencing, Inc. has what it takes to meet your needs and exceed your expectations – absolutely no exceptions. The company has 10 crews that take on up to 1,200 different projects a year – a pace that shows absolutely no signs of slowing down anytime soon.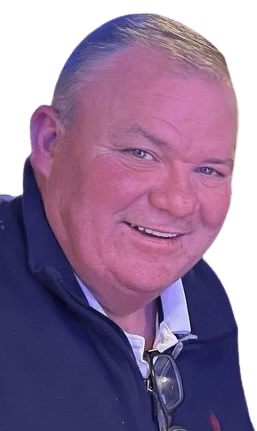 We guarantee a professional and personable service experience each and every time you choose Mobile Fencing. We're the "Little Guy" that treats you better than everyone else.  Let's talk about securing your site today.  Contact me, Bill Hogan, directly.

-Bill Hogan and the Hogan Family