Chain Link Fence Rental
There are a lot of reasons you may want to place a chained barricade around an area. In some cases, you want to protect equipment and supplies from people who might vandalize or take them. But, more commonly, you need to keep people out of a space for their own safety. With many New England events and building projects, there are areas that could be dangerous to pedestrians. Renting chain link fencing from a local company in Rhode Island and New Hampshire offers a feasible option for providing a quick barrier you don't have to store or set up yourself.
Secure installation on all surfaces—including dirt, asphalt and concrete
Durable steel chain link fencing to withstand weather and minimize pedestrian risk
Reliable delivery, installation and removal services by a trained team of technicians
Cost-effective removable security measure for keeping out unwanted visitors
Easy access gate options for approved equipment and personnel access
Event Chain Link Fence Rental
Chain link fencing allows people to see what's happening on the other side. This kind of fencing tends to be the most cost-effective and easiest to install for construction projects or event management. The fencing allows you to easily hang vinyl banners to announce construction projects and events.
Not only is this option easily stackable and highly portable, it can help boost excitement for upcoming projects. A chain link fence will keep out unwanted visitors without excluding the public from your site. If you want people to be able to see the progress without easy access, then a chain link fence can be an ideal solution.
But, if you do want a privacy screen or wind-blocking barrier, those can be installed as well. For some projects, providing a full screen is the best option, while others include windows for passing pedestrians. If you are hoping to block out curious onlookers or reduce the impact of high winds, we can help with chain link fence screen solutions.
As a portable and temporary barrier, chain link fencing will not damage your pavement or require any digging. These are as straightforward and minimally invasive as possible—providing you with a fast solution that can move as your project does.
Construction Chain Link Fence Rental
There are all kinds of reasons people want temporary barriers. Fence rental can offer the most cost-effective and earth-friendly way to build those barriers. Not only does it offer a minimally invasive barrier, fence rental allows the fence to be reused for other projects. You pay less for installation, use and removal—all without having to store it after your project is done.
The majority of our rental groups are attempting to keep people out of a restricted area. This often is a common solution for construction sites that can be dangerous. Portable fencing can also be idea for events, like festivals, parades, sporting events and more. Restricted access may be ideal for helping with nature preservation and restoration projects.
No matter what you are working on, we can help you direct people around restricted areas.
Protect your property and visitors

Reduce injury risk and liability

Quick installations & removal
No digging or pavement damage

Easy to relocate & stackable
Why Choose Mobile Fencing
We are a highly agile small business located in Providence, RI. We serve the Rhode Island area, as well as areas throughout New Hampshire, Massachusetts, Connecticut and Maine. Our goal is to ensure every client is happy during the project with the kind of temporary barrier needed for any event or construction project. We have over 250 miles of fencing for various project types.
We are able to adapt to the needs of our clients. We've had requests for fences that are higher and installed in-ground. You need a company that isn't stuck to a stringent way of doing business. We have standard pricing packages, but we also work with our clients if they have unusual requests or project needs.
Contact Mobile Fencing Rentals
For more information on how Mobile Fencing can help with your temporary fencing needs, contact us today.
From pedestrian fencing and barricade rental to block and panel to the more conventional chain link fence, we're your source for fencing projects of any size and scope.
Mobile Fencing Rental
If you are looking for fencing rental solutions in Rhode Island, New Hampshire, Maine, Connecticut or Massachusetts, we can help. Our company is a small and agile business that is ready to help you with solutions for temporary fencing. The team that installs your fence cares about their work and providing top-notch experiences for our clients
You need partners you can trust who will be able to meet your needs and align with your schedule. We take customer service seriously. Our locations in Providence, Rhode Island and Hooksett, New Hampshire are ready to field your questions and dispatch crews as needed.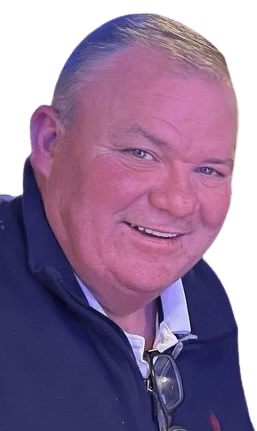 We guarantee a professional and personable service experience each and every time you choose Mobile Fencing. We're the "Little Guy" that treats you better than everyone else.  Let's talk about securing your site today.  Contact me, Bill Hogan, directly.

-Bill Hogan and the Hogan Family