Temporary Fencing provides solutions for a number of problems faced by both home and business owners — whether they're planning a small home renovation, a large construction project, a backyard wedding, or a concert featuring a popular performer, a good local source of strong, resilient temporary fencing is invaluable.
Mobile Fencing ensures compliance. with all municipal and county codes. We'll set the fence up when you need it and take it down when you no longer need it, whether it's for a day, a month, or several years, and we'll do it all without any excavation or other permanent alterations to your site.
How Temporary Fencing Can Benefit You
One of the major advantages of temporary fencing is that you don't have to use a permanent solution to meet a temporary need.  Other benefits of temporary fencing include the following:
Theft and vandalism protection. Thieves and vandals often act on impulse when the opportunity arises, and a good security fence removes that from the equation.
Privacy matters. We can provide privacy screens on request.
Accessibility. If you're holding an event that's only open to those with tickets or otherwise plan on having a restricted guest list, a fence will keep gate crashers out.
General liability concerns. Secure fencing around a construction zone reduces the possibility of nearby children or others experiencing injury-causing accidents.
Our fencing is available in galvanized steel panels that can be held in place with polls or sandbags. We create whatever size you need for your project or event., and when the time comes, we remove the fence without leaving a single trace behind. Our team of experts has been serving the temporary fencing needs of the community for a number of years and look forward to assisting you.
Call 888-296-3044
Block & Panel Fence Rental
Secure a permitter with our efficient block and panel temporary fence
Crowd Control Barricade Rental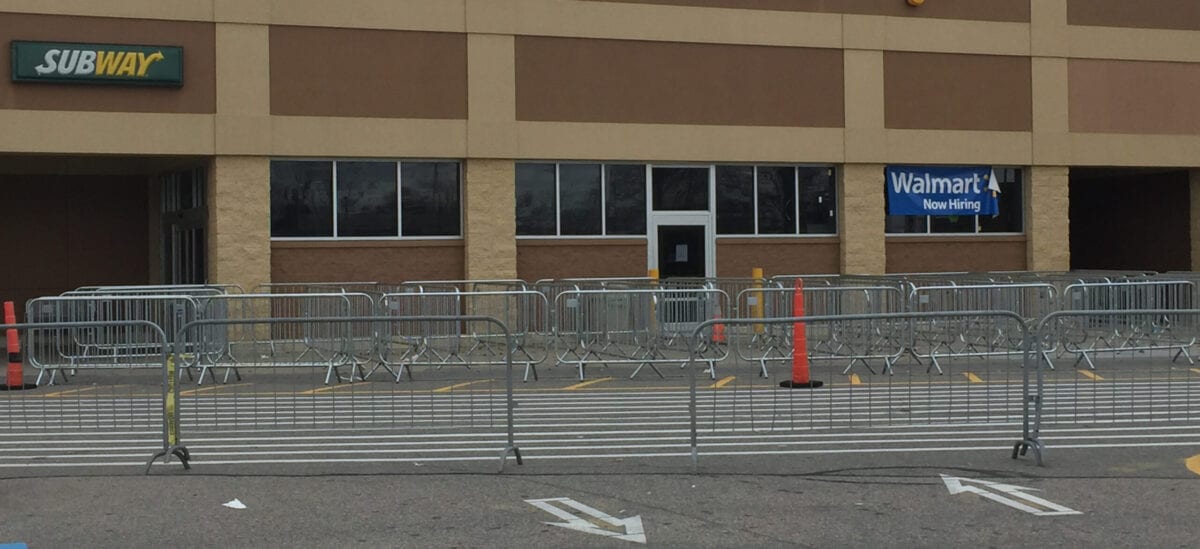 Use Our Pedestrian Barriers to control the flow of pedestrian traffic at special events, retail locations, and stadiums.
Secure a permitter with our chain link
temporary fence