No matter how short-lived your construction project may be, temporary fencing has a way of keeping it out of harm's way for however long you need it. We'll look at why you should take the precaution, and just how much it can save you in the long run.
Protects the Property, Protects the People
The whole point of temporary fencing is to keep the right people in and the wrong people out. If visitors come to see the site, temporary fencing can stop them from going into a hazardous area. It can prevent criminals from following through on a plan to steal and sell your equipment. And it gives vandals or squatters a serious reason to stay away.
Keeps You Legal
All of the New England states have specific rules for health and safety on your construction site. Temporary fencing is a way of protecting the public from happening upon your site and finding themselves knee-deep in a hole. This can help you avoid expensive and time-consuming lawsuits by ensuring you conform to state laws.
Advertising Potential
People walk past your temporary fencing every day, and they take note of the notices on them. Whether it's a Danger sign or a notification for an Open House, you have an opportunity to catch passerby's eyes in a big way. If you've invited investors over to tour the property, these signs can be a particularly good way of reinforcing the information about the property.
It's Affordable
Renting temporary fencing was designed to be affordable for nearly any construction project you can imagine. With its vast array of options and rental terms, you can customize your fencing so you don't pay for anything more than you need. Considering the cost of a single theft or injury, the cost to prevent it is a steal.
If you need temporary fencing, Mobile Fencing, Inc. can be the solution you're looking for. No matter how short the project is, you don't want to take chances — especially when your site sits for hours on end with no supervision.
Block & Panel Fence Rental
Secure a permitter with our efficient block and panel temporary fence
Crowd Control Barricade Rental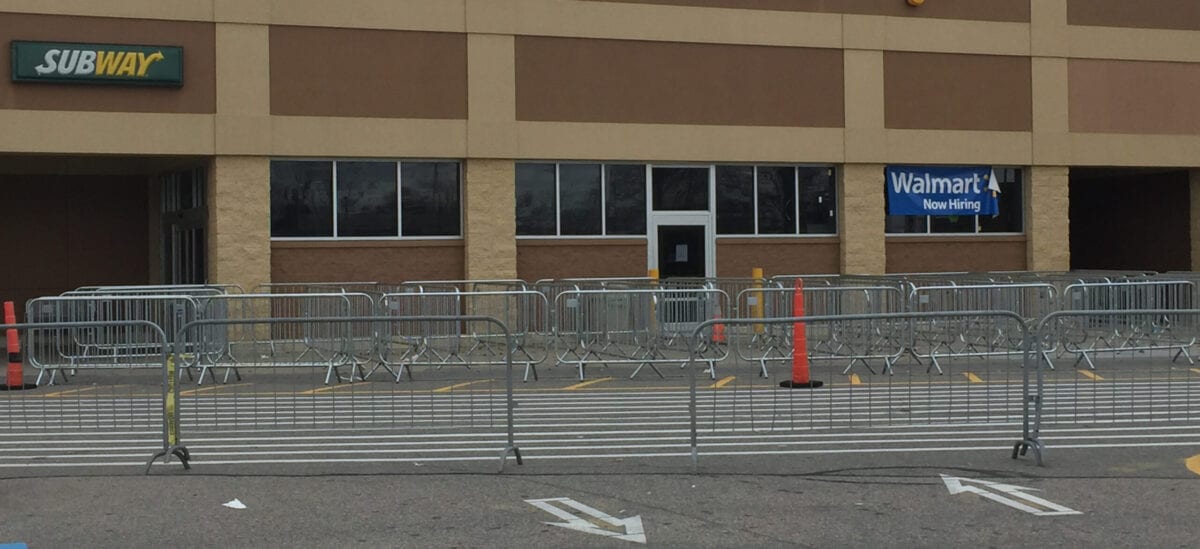 Use Our Pedestrian Barriers to control the flow of pedestrian traffic at special events, retail locations, and stadiums.
Secure a permitter with our chain link
temporary fence