If you're in charge of a construction site, you already know the value of the equipment, materials, and land you need to finish the job. But have you stopped to consider the true costs of leaving the place unprotected? An unshielded site can be more hassle than its worth. Temporary fencing may not safeguard against every potential mishap, but it can go a long way toward buttoning things up for the many hours you're not on the job.
Less Theft
There are no neighborhoods that are immune from potential theft, and construction sights are a serious target for criminals. Some seek out your equipment and know the market value of every piece. Others simply wander along and spot an opportunity. Temporary fencing is an easy way to keep these people locked out, so you can rest a little easier.
Fewer Criminal Acts
It's not just theft that's common on construction sites. From vandalism to squatters, an open, unmonitored space like a construction site provides hours of time for people to corrupt the space. You don't need to walk onto the site to find graffiti everywhere, and you certainly don't have the time to wait for the cops to remove a squatter from the area. Temporary fencing tells trouble-makers to move on, so you can meet your deadlines.
Liability Protection
An open construction site is one that anyone can happen upon, and even one encounter can get dangerous quickly. If a dog accidentally gets loose from its owner's control and runs onto the site, the owner may have no choice but to follow. If the site has obvious hazards and either the dog or owner is injured, you can potentially be sued for endangering the public.
Mobile Fencing, Inc. makes temporary fencing that is made to be used for however long the job is. Lightweight yet durable, it's an effective solution to keeping your construction site safe from any number of threats. We know the construction industry inside and out, and can tell you more about why our products are as popular as they are.
Block & Panel Fence Rental
Secure a permitter with our efficient block and panel temporary fence
Crowd Control Barricade Rental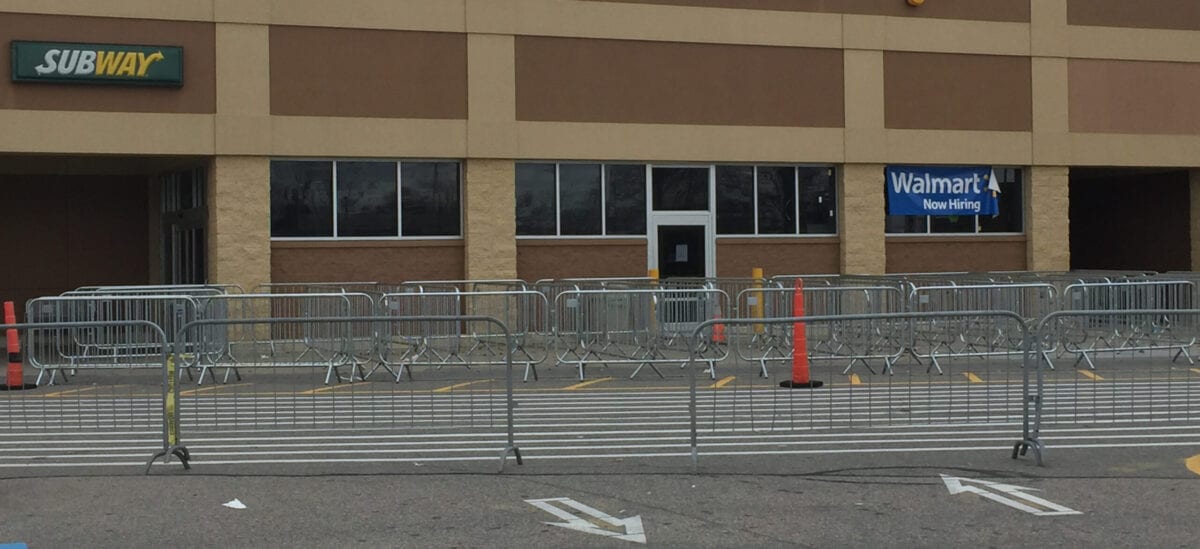 Use Our Pedestrian Barriers to control the flow of pedestrian traffic at special events, retail locations, and stadiums.
Secure a permitter with our chain link
temporary fence